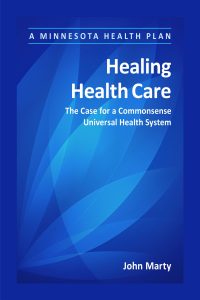 Healing Health Care is available for download at no cost. We hope you find the book helpful.
Purchase a printed copy here. (Note: the author receives no proceeds from the sale of these books.)
View additional resources here.
If you have any comments to share after reading the book, please feel free to drop us a note under the "Contact Us" tab.
If you are interested in supporting universal health care, we would appreciate your contact information:
​
​